Where Can I Get Good LMS Help?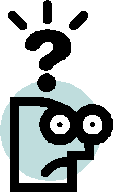 Are you using one of the Docent Learning Management System versions released before Docent became SumTotal? Are you wondering how you will meet your customization and support needs as SumTotal phases out support for legacy Docent products? RT Networks can help. read more
Experience
RT Networks has over 10 years combined experience meeting the needs of large enterprise and small business LMS development needs. Our diverse clientele includes government agencies, Fortune 500 companies, and small businesses. We help our customer with their LMS projects, whether they need customization, consultation or project management.
Integrity
RT Networks adheres to the highest standards. Your data and project plans are safe when you work with RT Networks. With RT Networks, you get what you pay for - someone who works to understand your business processes and helps you integrate your business processes with your Learning Management System. We're not about sales, we're about customer Service. We don't sell you using the first string team and then substitute in the second string team after the sale.
Vision
RT Networks has the vision to see where your learning management needs are today and where they can be tomorrow. RT Networks can think "out of the box" to help you ensure that you meet your goals efficiently and cost-effectively.